Chanb'layla!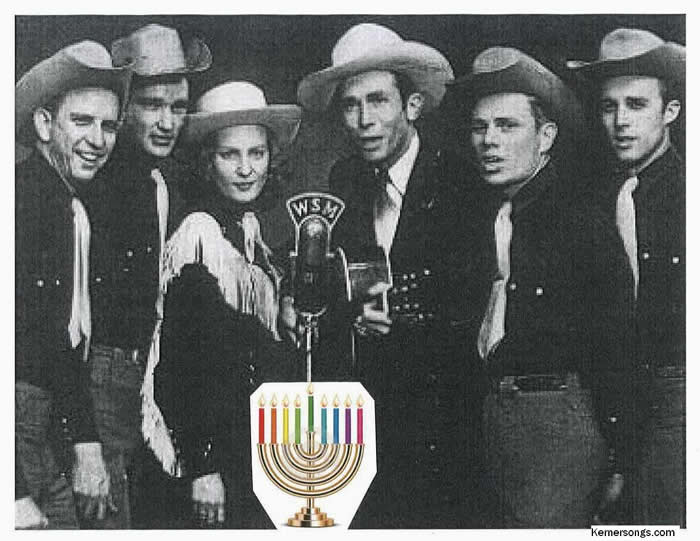 Video
music: Hank Williams, Sr.
lyrics: Dovid Kerner
Goodbye Joe, we've got to go and light the menorah
Spin some draydels with cousin Fraydel, learn some Torah
Sun goes down, we gather round, you know it's our mesorah
Come chaf Hey, in the month of Kislev, we light menorahs
Fight to be free, Macabee, Shmona laylot
kids get chachkas, we eat latkes- sufganiot!
Throughout the night, we're burning bright, shmona nairot
Son of a gun, we'll have big fun, shmona lailot!
www.kernersongs.com